MATTHEW CHIONG PARTNERSHIP
Matthew Chiong Partnership was founded in 2005 and has now become one of the leading conveyancing law firms in Singapore, handling thousands of conveyancing transactions annually.
In 2019, we expanded our practice to include a full suite of Dispute Resolution services. Our senior and experienced Partners handle commercial and corporate litigation, arbitration and mediation, criminal defence litigation, matrimonial disputes, probate, and real estate and construction litigation.
We also draft and review a full range of commercial agreements that companies require for their businesses, from shareholders' agreements, to directors' duties and liabilities. We pride ourselves in working closely together with our clients and providing personalized legal solutions to meet their legal needs.
Conveyancing
Our highly experienced team of more than 30 conveyancing executives are able to handle a wide range and high volume of conveyancing transactions ranging from private residential and commercial properties, HDB properties and projects under construction. Contact Partner: Matthew Chiong Meng Chuan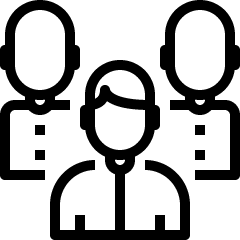 Criminal Litigation
Our criminal litigation Partner has a proven track record of securing acquittals for accused persons involved with offences ranging from drug trafficking to white collar crime. Contact Partner: Low Cheong Yeow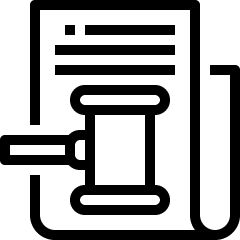 Family Law
Our experienced family law practitioners will be able to advise you in advantageously navigating the issues that commonly arise in matrimonial disputes such as custody, care and control of children and division of matrimonial assets. Contact Partners: Lawrence Lim Cheng Hock, Stephen Wong Hong Weng
Wills & Probate
We draft wills and handle applications for Grant of Probate or Grant of Administration at competitive rates. We are also certificate issuers for LPAs (Lasting Powers of Attorney) and handle applications for Deputyship under the Mental Capacity Act. Contact Partners: Lawrence Lim Cheng Hock, Eugene Quah Siew Ping, Stephen Wong Hong Weng
● Conveyancing: $2,000 to $3,000 depending on buying or selling and property value
● Reviewing and drafting contracts: from $500
● Civil Litigation: Magistrate's Court Suits $10,000 to $15,000; District Court Suit $20,000 to $30,000; High Court Suit $100,000 to $200,000; Appeals to Court of Appeal from $30,000
● Criminal trials: from $10,000
● Wills from $250; Lasting Power of Attorney from $150
● Probate $2,500-$3,500
● Uncontested divorce from $3,000
Conveyancing Transactions Completed